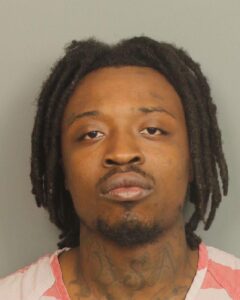 On September 4, 2020, Jefferson County Detectives were able to obtain an arrest warrant for the August 26th murder of 22 year old, Brandon Thomas of Dora.  After completing a complex investigation, Detectives were able to determine that the suspect in the shooting of Thomas was 23 year old, Dalen Eliase Gaines of Jasper, Alabama.
Today, September 7, 2020, Labor Day, the rewards of the Detective's hard work came to fruition.  Walker County Sheriff's Office received a tip from a citizen that Gaines was at a location in Jasper.  Walker County Deputies located Gaines and took him into custody without incident.  He is now housed in the Jefferson County Jail on the charge of Capital Murder.
We are so thankful for the teamwork of everyone involved.  When our Deputies, the community and other agencies work together, it is a hard team to beat.