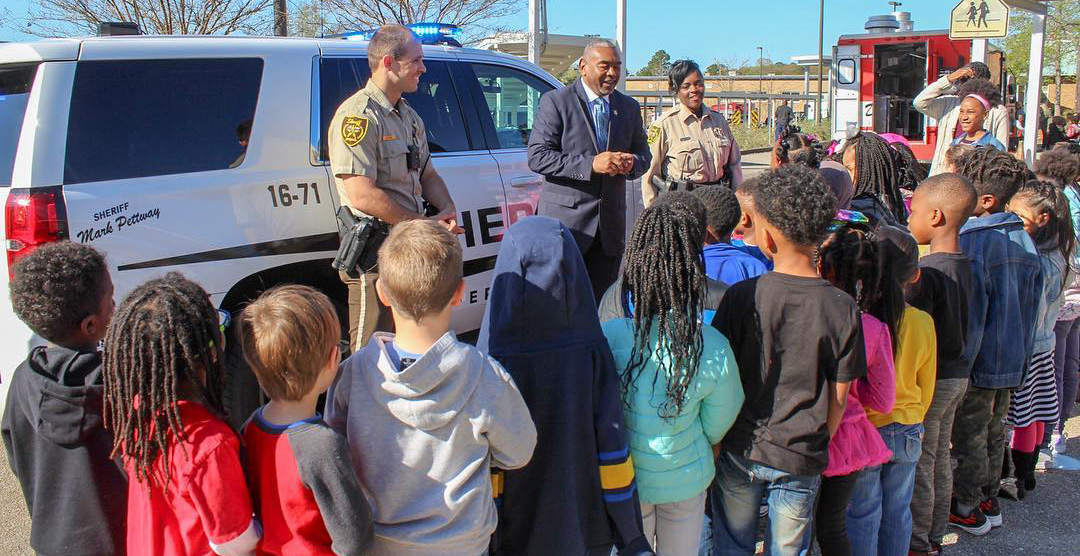 The School Resource Unit provides law enforcement services to the Jefferson County schools and the communities those schools serve.  There are fifty (50) schools in the Jefferson County School System. These deputies are called School Resource Officers (SROs). The mission of these community-oriented deputies is to support safe, secure learning environments for students in grades K – 12. SROs work to prevent violence in schools, to investigate and prosecute students who engage in crimes on school campuses. SROs are certified through the National Association of School Resource Officers at both the Basic and Advanced SRO certification levels.
They teach "Too Good for Drugs" and GREAT (Gang Resistance Education and Training). SROs also work within the greater school community to deter underage drinking and tobacco use by posing as clerks in convenience stores in the school neighborhood. Check our Specialized Units pages for descriptions of our programs.
 Deputies in this unit develop communication with students through the presentation of Drug Abuse Resistance Education curricula, Gang Resistance Education curricula and other law-related instructional courses.