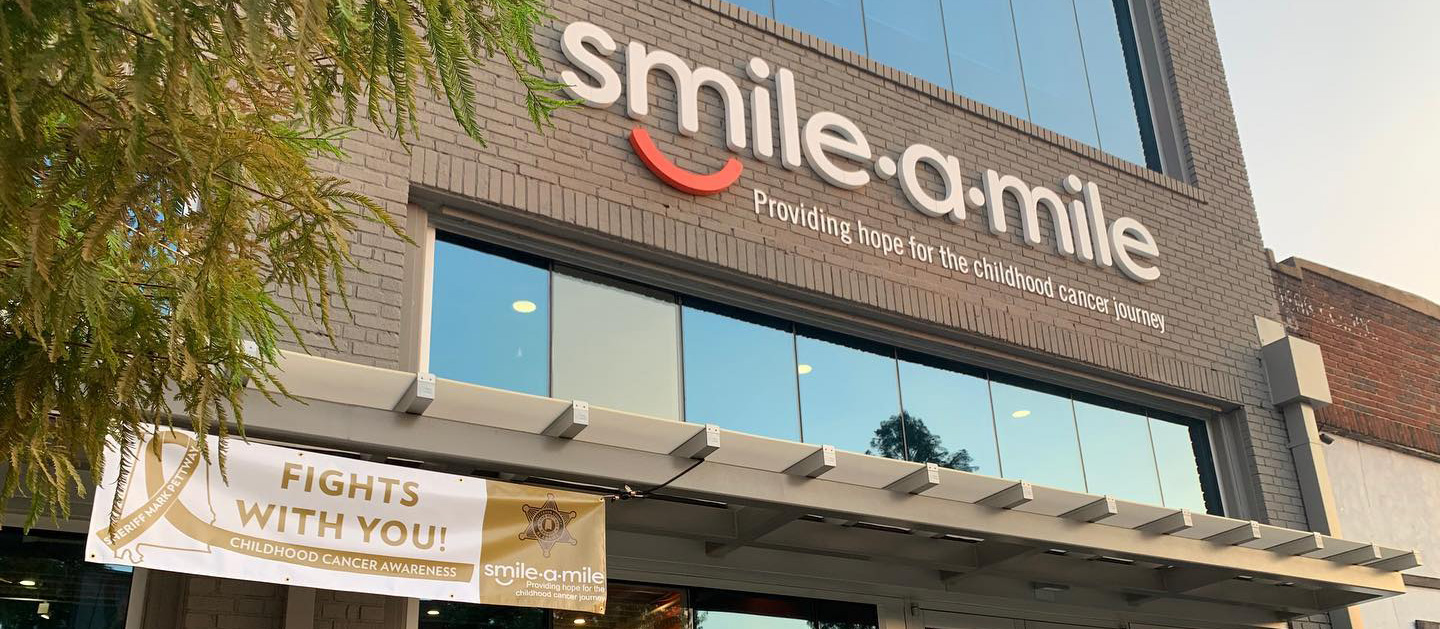 Smile- A- Mile's mission is to provide hope, healing of the spirit, and love for the whole family during the child's cancer journey. Through year-round meaningful and educational programming, Smile- A- Mile helps those in Alabama who are affected by childhood cancer. The children thrive during treatment and years beyond.
Smile- A- Mile was established in 1985 to serve the children of Alabama battling cancer while being a source of support for their families. Starting with a single, week-long camp that welcomed patients of all ages. Smile- A- Mile has grown to include year-round programming and seven camp sessions each summer. They are the only pediatric oncology camp in the states of Alabama to offer such extensive programming for the entire family. In addition, they have developed a scholarship program for campers attending universities and trade schools.
 "Every child you encounter is a divine appointment" and Smile-A-Mile continues to make the difference each and every day in the lives of so many children and their families.