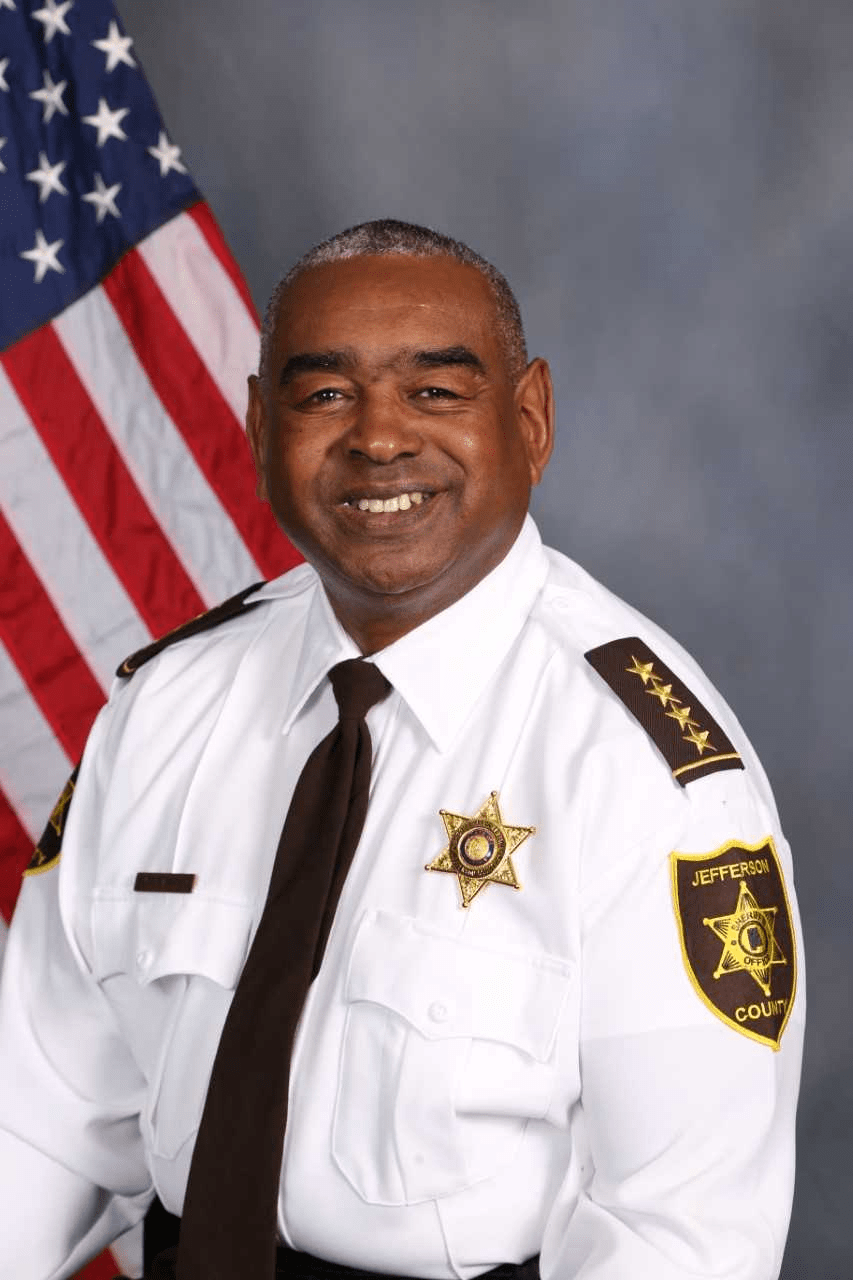 Sheriff Mark Levie Pettway
Sheriff Mark Levie Pettway has diligently served as a law enforcement officer for over 27 years. On Tuesday, November 6, 2018, he made history as the first African-American elected as Sheriff of Jefferson County.
Sheriff Pettway is a life-long Jefferson County resident. Throughout his career, he has worked for several law enforcement agencies, including Birmingham Police Department and Fairfield Police Department, before joining the Jefferson County Sheriff's Office in 1999.
Now, as sheriff, he is committed to bridging the gap between law enforcement and the community and making Jefferson County an overall better place to live for everyone. Since being elected, he has implemented several programs that serve the community including, The Renewed for Reentry Program. The initiative teaches nonviolent inmates new job skills so that they can successfully reenter the workforce. Summer with the Sheriff is an internship program exclusively available to rising high school seniors that gives students an inside look at careers within the criminal justice system. The sheriff also launched a mobile app to better connect with the community. It includes various features such as submit a tip, push notifications, and sex offender rosters. Sheriff Pettway also initiated a weekly prayer where chaplains pray over first responders.
Sheriff Pettway has forged partnerships with several public and private organizations, including Lawson State Community College, The Dannon Project, The Wright Way Staffing Agency, and Birmingham Iron Works Training Program. These entities have programs in place that train inmates with entry-level skills required for employment in efforts to reduce recidivism. Sheriff Pettway believes education is critical in preventing incarceration, which is the motivation behind "Books Not Bullets". Through a partnership with the American Federation of Teachers, deputies distribute books while on patrol in communities.
Sheriff Pettway's advocacy for education spans into his personal life. He earned a bachelor's degree in Business Administration from Faulkner University, Montgomery, AL., and is a certified instructor at the Jefferson County Sheriff Apost Training Academy. Sheriff Pettway is a proud husband and father. He and his wife Vanessa were married in 1994 and have two daughters, Markia and Gabrielle, both graduates of The University of Alabama. Both are now educators in Jefferson County.