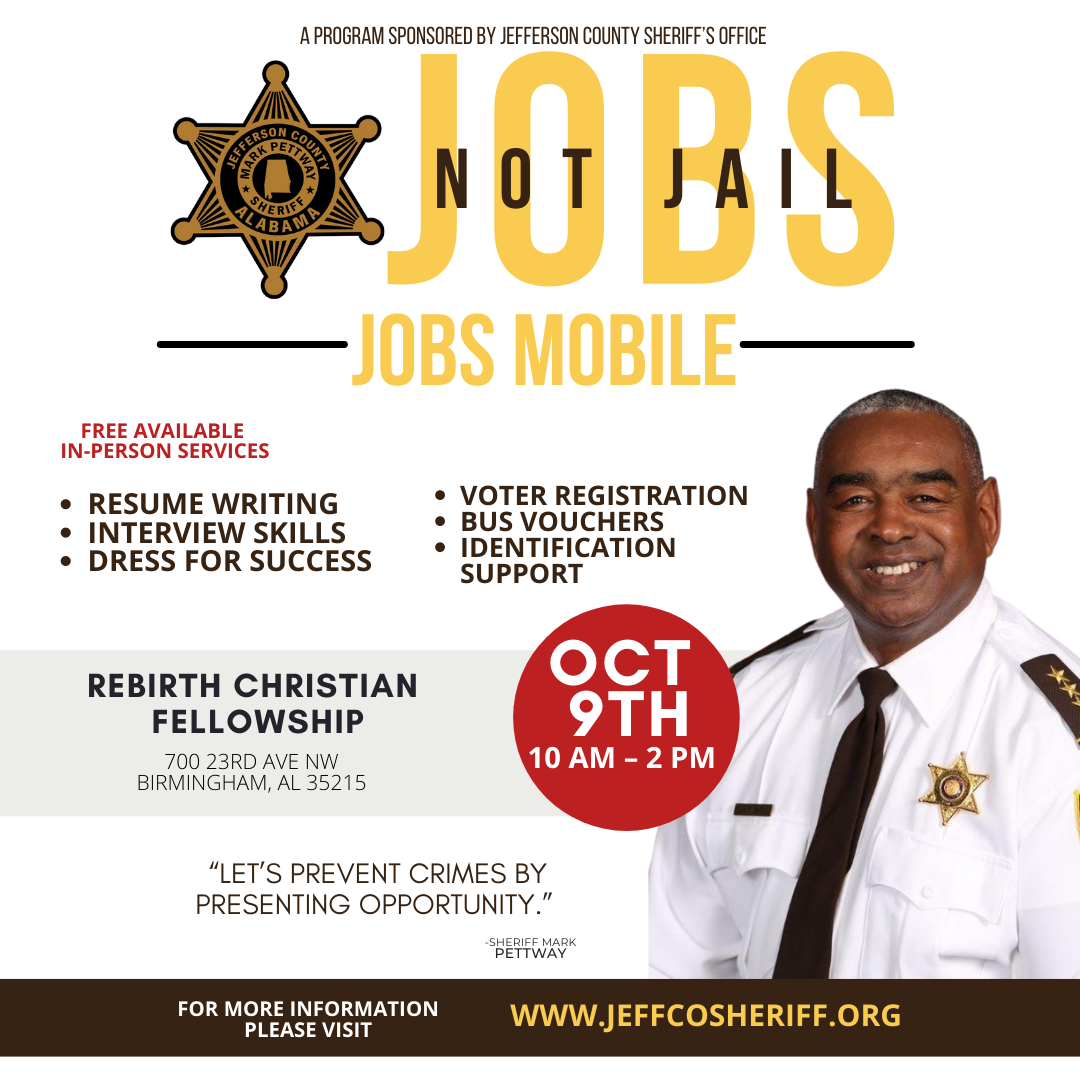 It is no secret that Sheriff Pettway's number one priority is safety. He takes pride and great responsibility in keeping Jefferson County protected. One way to do so, creating an opportunity for those who need it. It is the Sheriff's belief that if you present citizens with the tools to succeed, it will prevent certain crimes and create a better future for the community.
For this reason, Sheriff Pettway is excited to launch his latest campaign, Jobs Not Jail. The new initiative is designed for anyone seeking help with landing a job!
What makes this program unique is that help comes to you! Sheriff Pettway has what he calls the Job Mobile! Deputies will drive the command unit from city to city across the County. The Sheriff's Office will release a schedule so that residents will know when the Job Mobile is in their area! Job seekers will receive aid with resume writing, interview skills, ID support, jobs, and more at no cost to them!
Sheriff Pettway believes taking this proactive approach will prevent some crime from happening in the first place. He is committed to keeping the County safe and helping residents thrive.
Free Available In-Person Services:
Bus Vouchers
Identification Support
Voter Registration
Identification Support
Interview Skills
Dress for Success
Applying for a Job – Click here
For additional information, please call (205)325-5704.