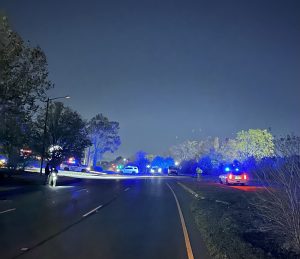 Around 1:45 this morning an off-duty Jefferson County Sheriff's deputy encountered debris in the roadway at the 6500 block of Aaron Aranov Drive in Fairfield. Upon investigation of the debris, the deputy discovered a deceased male victim.
Detectives from both the Criminal Division and the Sheriff's Traffic Accident Reconstruction Team were called in to investigate the death. The Jefferson County Coroner's Office will conduct an autopsy to determine the cause of death.
If you have any information regarding this case, please contact the Jefferson County Sheriff's Office at 205-325-1450, option 2.