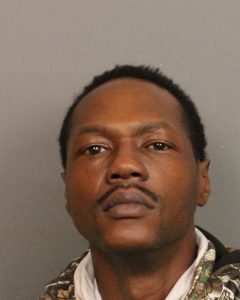 On Saturday, February 19, 2022 at approximately 7:20 AM, deputies from the Jefferson County Sheriff's Office received information that a pickup truck was backed up at the old Hillview Elementary School in the 1500 block of Cherry Avenue.  It was reported that a male subject was loading items into the back of the pickup truck.  Deputies in the area immediately responded and encountered a male fleeing the scene in a truck matching the reported description.
Deputies pursued the truck until it reached a dead end and could travel no further.  The driver then placed his vehicle in reverse and struck a pursuing patrol unit.  The deputy attempted to exit his patrol unit, but was unable to do so, as the suspect continued to push the patrol unit with his truck.  The deputy was finally able to safely exit his unit and take the 32-year-old suspect into custody.
Drewcolby Duane Killings of Birmingham, was placed under arrest and transported to the Jefferson County Jail in Birmingham.  He is being held on multiple charges, including attempted murder, burglary 2nd degree, theft of property 1st degree, criminal mischief 1st degree and carrying a pistol without a license.  Killings' bonds total $99.300.  Deputies were able to recover the stolen property and return it to employees with the Jefferson County Board of Education.