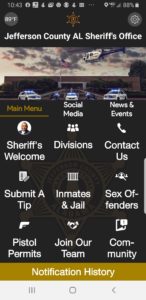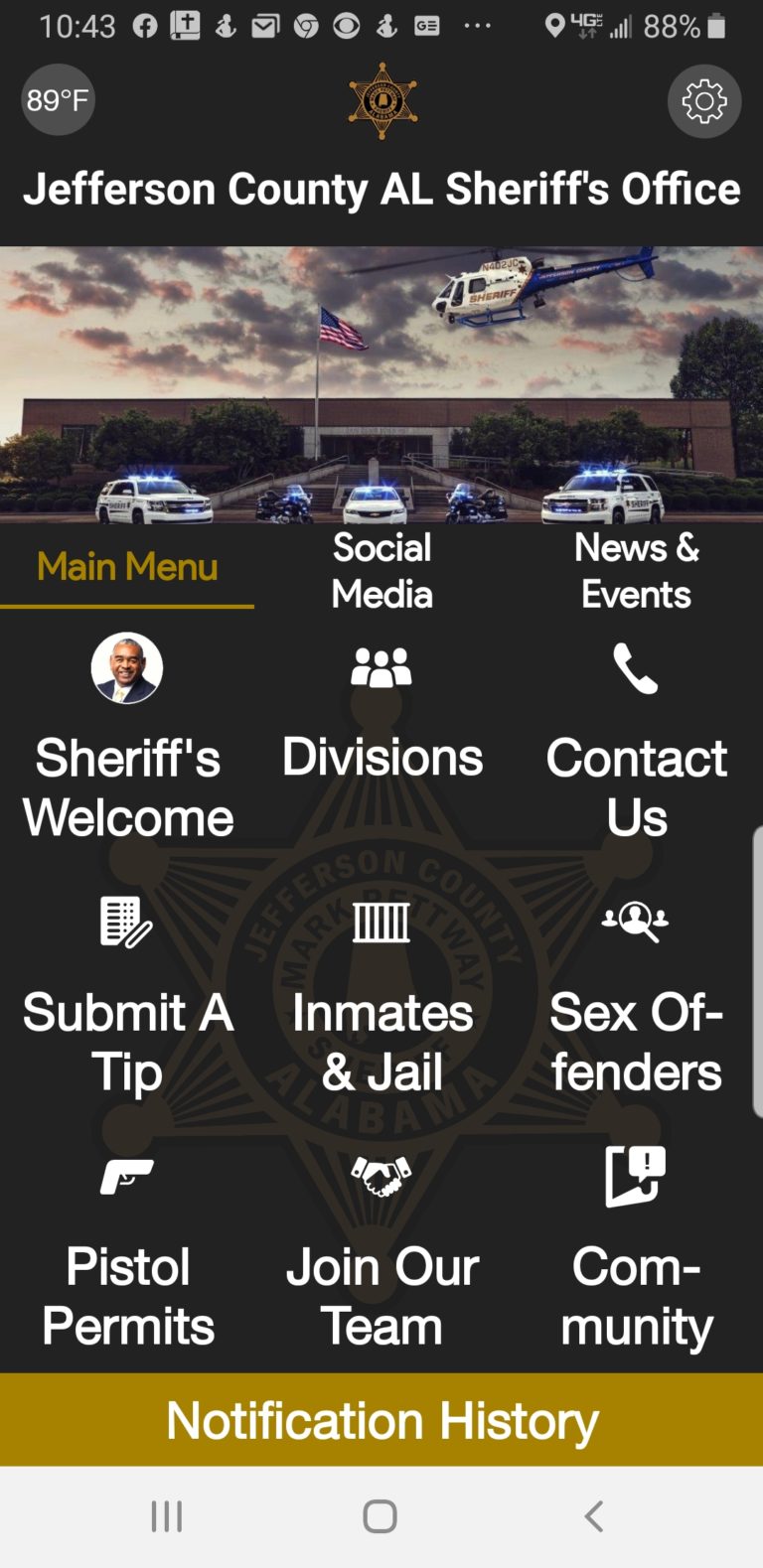 Birmingham, Alabama (Sept. 16 ) — Sheriff Mark Pettway and the Jefferson County Sheriff's office have created a new app for residents. Residents that download the app will have real time access to news, addresses of registered sex offenders, and the Jefferson County jail inmate roster. The app will allow users to apply for pistol permits among several other features. One key feature, is the interactive and searchable sex offender database.
With 58 percent of adults using mobile phones to get their news and to keep up with what is going on in the world, Sheriff Mark Pettway feels that utilizing this technology will further bridge the gap between law enforcement and the community by ensuring that accurate information is readily available.
"Rolling out this app is another way we can engage with and keep the residents of Jefferson County well informed," said Sheriff Mark Pettway. "The sex-offenders' feature which is location-based will show our residents exactly where registered sex offenders live and how close they are to playgrounds and schools. We believe that it is important to give the residents this information in real-time."
Other ways the app will allow the Sheriff's Office to engage with residents is through push notifications which will include information such as traffic alerts, breaking news, press releases and events. It also will provide users with information on how to obtain an accident report or pistol permit.
"It's imperative that we fulfill our mission to protect and serve the residents of Jefferson County in every way possible, and that includes using all technology we currently have access to," added Sheriff Pettway.
The app is available in the iPhone App Store and on Google Play for Android users, and it has features such as Sheriff's office breaking news alerts, arrests, crime prevention, jail information, most wanted and location-based sex offenders registry.
To download the app search for Jefferson CSO in your iPhone or Google Play app store. Once downloaded, please allow push notifications and turn on your location services to access the sex offenders' registry.