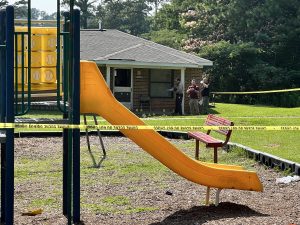 Just before 2:00 PM on Saturday, June 24, 2023, Jefferson County Sheriff's Deputies were dispatched to the 7800 block of Wisdom Way in unincorporated northeastern Jefferson County, on reports of multiple people shot.  Upon arrival, deputies encountered a 1-year-old child who was suffering from multiple gunshot wounds, and his 34-year-old father, who was deceased from his injuries.
According to reports, there had been an ongoing neighborhood dispute involving the subjects, that resulted in an argument.  During the argument, 19-year-old Adaryon Coachman produced a firearm and fired numerous shots at the deceased.  Several of the rounds fired struck the 1-year-old.  The child was taken to Children's Hospital and at last report, was in critical, but stable condition.
Adaryon Coachman was taken into custody and transported to the Jefferson County Jail in Birmingham, where he is being held on charges of capital murder and assault first degree.  The capital murder charge carries no bond, in accordance with Aniah's Law.